PUR Hot Melt Laminating Machine
Product Detail
Product Tags
In industrial use, hot melt adhesives provide several advantages over solvent-based adhesives. Volatile organic compounds are reduced or eliminated, and the drying or curing step is eliminated. Hot melt adhesives have long shelf life and usually can be disposed of without special precautions.
The most advanced hot melt adhesive, moisture reactive hot melt glue (PUR), is highly adhesive and environmentally friendly. It can be used for lamination of 99.9% textiles. The laminated material is soft and high temperature resistant. After moisture reaction, the material will not be easily affected by the temperature. Besides, with lasting elasticity, the laminated material is wearresistant, oil resistant and aging resistant. Especially, mist performance, neutral color and other various features of PUR makes medical industry application possible.
After years of development and enhancement, the performance of Xinlilong Technology PUR Hot-Melt Laminating Machines are outstanding and are summarized in the following :
1.Production flow is simplified.
2.Mechanical motion is accurate.
3.Mechanism and Electric control are integrated into a cabinet, panel control is easy, saving human and time costs.
4.Micro-Tension Control capability could increase the kinds of cloth fabric, which can be processed (Coating & Laminating).
5.Taking up cloth fabric directly, and make operation has high-flexibility.
6.Switching cloth fabric quickly, and reduce the lead time of operation.
7.Modular design, mechanism is simple and maintenance is easy.
8.High stability and reliability, low production cost.
1. Fabric + fabric:textiles, jersey, fleece, Nylon, Velvet, Terry cloth, Suede,etc.
2. Fabric + films, such as PU film, TPU film, PE film, PVC film, PTFE film,etc.
3. Fabric+ Leather/Artificial Leather,etc.
4. Fabric + Nonwoven
5. Diving Fabric
6. Sponge/ Foam with Fabric/ Artificial Leather
7. Plastics
8. EVA+PVC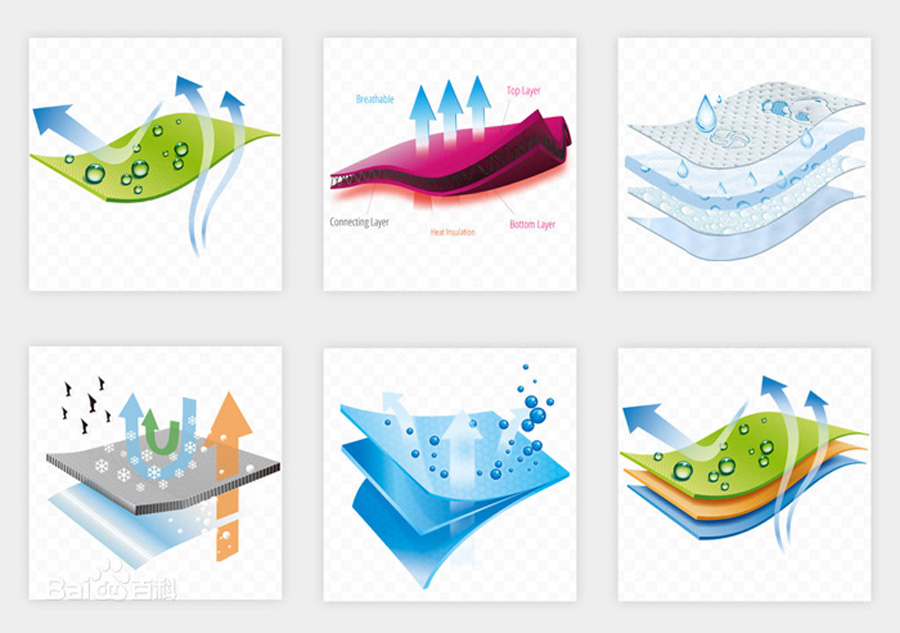 Main Technical Parameters
No.

Main Parts

Detail Specifications

1

Main technical parameters

1) Roller width is 1800mm, effective laminating width is 1650mm.

2) Mainly for laminating fabrics with fabrics, non-woven materials, film, and other soft materils etc.

3) Gluing method: glue transfered by the gluing roller.

4) Heating method: Heat conduction oil furnace.

5) Gluing roller: the number of mesh is according to customer requirements.

6) Working speed: 0-35m/min.

7) Power supply: 380V, 50HZ, 3 phase.

8) Oil heating power: 12-24KW adjustable. Maximum temperature of oil circulation is 180 °C.

9) Total equipment power: 80KW.

10) Machine Size (L × W × H): 10200 × 2800 × 3200 mm.

2

Feeding & unwinding device

1) Feeding & rolling trolley group: A-car, total 3 sets.

2) A Material feeding device: two-wheel cylinder side to side group (with PID detection control type electric eye), 2pcs φ88 plating guide wheel.

3) Operating table: operating foot pedal and film winding torque motor mechanism group and 3pcs φ88 electroplating guide wheel.

4) Film feeding: film deliver frame and contact φ160 rubber wheel *1HP variable frequency drive and 1pc film transmission shaft.

5) Tension control group before sizing: φ75 aluminum wheel two-wheel tension dance group, equipped with precision pneumatic piping component group.

6) B Material feeding device: φ160 rubber transmission wheel *2HP variable frequency drive double wheel cylinder opposite side group, 3 pcs φ88 plating guide wheel.

7) Strip unfolding wheel before gluing: φ125 strip unfolding wheel.

8) Unfolding wheel before laminating: A material is applied to the front strip unfolding wheel and 0.5HP frequency conversion drive and B material is applied to the front aluminum sheet unfolding wheel.

3

Mold temperature machine

1) Mold temperature machine: precision computer adjustable oil temperature 0-180 ° C,

total powe r is

18kw.

4

Glue melt machine

1) For melt the glue: one set of 200KG glue melt machine with 55 gallons pressure plate and glue tube (anti-scalding), LCD display, easy to move.

5

Gluing device

1) Gluing unit: φ250 Gluing pattern wheel, 2HP frequency conversion, main speed control drive chain gear and rotary joint and bearing and hook knife type paste plate and pneumatic lifting mechanism group and φ250 back pressure wheel, with electric hand adjustment gap display Control group. Three pcs gluing roller (please confirm the pattern in advance).

2) Gluing roller change crane: Single-track 500KG single-action lifting crane group for the gluing wheel replacement.

6

Laminating device

1) Laminating unit: laminated electroplating rim φ250*2HP variable frequency drive and φ250 rubber back pressure wheel and φ250 press-fit mirror roller and pneumatic lifting mechanism group, with electric hand adjustment gap display control.

2) Cooling set: φ250 electroplating cooling wheel * 2 sets with joints and bearings.

7

Winding device

1) Feeding group: a pair of spring splitting rolls.

2) Tension group before winding: φ100 aluminum wheel tension group, equipped with precision pneumatic piping component group, aluminum sheet unfolding wheel before winding.

3) Surface winding group: φ160 rubber transmission wheel *2HP variable frequency drive and pneumatic lifting mechanism group and aluminum sheet unrolling wheel before winding (no transmission) and spiral arm back pressure precision pneumatic piping component group, φ88 plating guide wheel * 2 pcs.

8

Electronic control system

1) Human-machine interface touch screen operation, PLC control.

2) PLC controller and control module is form Taiwan Yonghong.

3) Touch control screen language in English & Chinese.

4) Control mode: The whole machine is operated synchronously and centrally controlled by the inverter. The operation is simple and convenient, and the performance is reliable.

5) Motor reducer brand: Siemens.

6) Limit switch brand: CHINT.

7) Pneumatic components brand: Taiwan Yadeke.

8) Digital temperature control meter brand: AOYI.

9) Vector Inverter brand: Huichuan.

10) System control: all parameters are set and dynamically displayed on the touch screen.

11) When the whole machine is turned on, all the driving rollers are automatically touched, automatically separated when the machine is stopped, and also has the function of manual opening and closing.

12) The main central control cabinet is located in the center of the machine, with an operating display and buttons at the winding.

13) Control cable: anti-interference cable, connector with label, cable box, neatly arranged for easy maintenance.

9

Mechanical parts & rack

1) Steel plate: GB-45.

2) Profile: GB channel steel, GB square tube steel.

3) Column: 120*120*6 square tube, stable and anti-seismic.

4) Beam: 120*120*6 square tube, stable and anti-seismic.

5) Structure: The whole machine adopts frame structure and is detachable and transported.

6) Guide roller: aluminum alloy, by anti-oxidation treatment, anti-scratch and scratch treatment, HV700 anode treatment, balance treatment, unbalance amount less than 2g.

10

Machine painting

1) Putty

2) Anti-rust primer

3) Surface paint color: beige (or color selected by the customer).
Application And Features Of Hot Melt Laminating Machine
1. Applied for gluing and laminating of hot melt glue onto textiles and nonwoven materials.
2. Hot melt adhesives makes possible environmental friendly products and realizes no pollution during the whole process of lamination.
3. It's of good adhesive property,flexibility,thermostability,non-cracking property at low temperature.
4. Controlled by Programmable Logic Controller system with touch screen and modular designed structure, this machine can be easily and simply operated.
5.  Famous brand motors and inverters can be installed for stable machine performance
6. Non-tension unwinding unit makes laminated materials smooth and flat, guaranteeing good bonding effect.
7. Fabric and film openers also makes materials feed smoothly and flatly.
8. For 4-way stretch fabrics, special fabric transmission belt can be installed on the laminating machine.
9. Impregnability of temperature after PUR,lasting elasticity,wear-resistance,oil resistance and anti oxidation.
10. Low maintenance cost and less running noise.
11. When it is applied in lamination of functional waterproof moisture permeable films such as PTFE,PE and TPU, more materials which are waterproofing and insulated, waterproof and protective and oil-water filtering will even be invented.
Widely used in factories ,industry,property,construction,warehouses,airports,gas stations and other places. we can tailor the most suitable products for users according to the needs of various industries.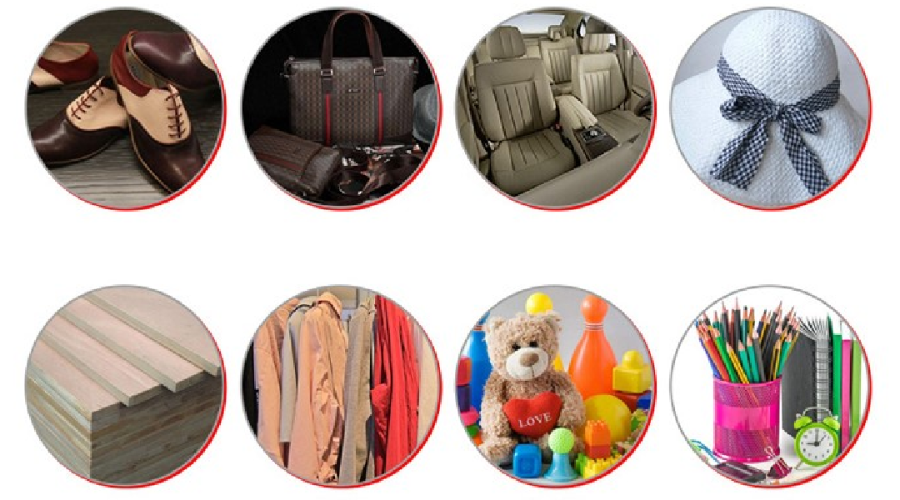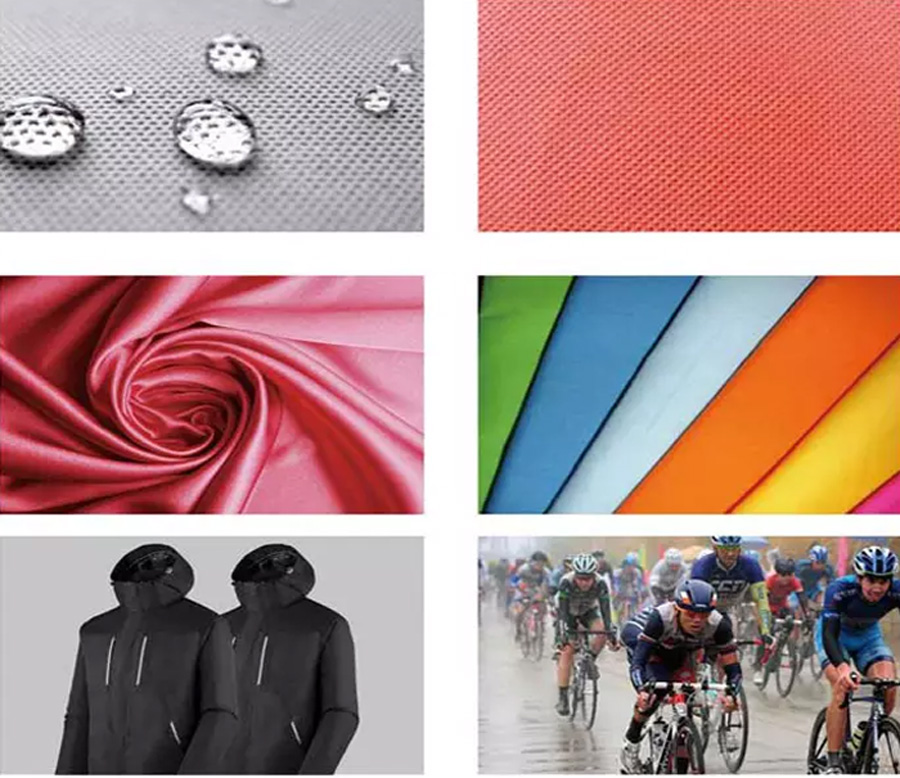 Are you a factory?
Yes. We're professional machinery manufacturer over 20 years.
How about your quality?
We supply excellent quality and reasonable price for all machines with Perfect performance, Stable working, Professional design and Long life use.
Can I customize the machine according to our requirement?
Yes. OEM service with your own logo or products are available.
How many years you export the machine?
We exported machines since 2006, and our main customers are in Egypt, Turkey, Mexico, Argentina, Australia, USA, India, Poland, Malaysia, Bangladesh etc.
What is your after-sales service?
24 hours around the clock, 12 months warranty & lifetime maintenance.
How can I install and operate the machine?
We offer detailed English instruction and operation videos. Engineer can also go abroad to your factory to install the machine and traning your staff to operation.
Shall I see the machine working before order?
Welcome to visit our factory for any time.
---
---